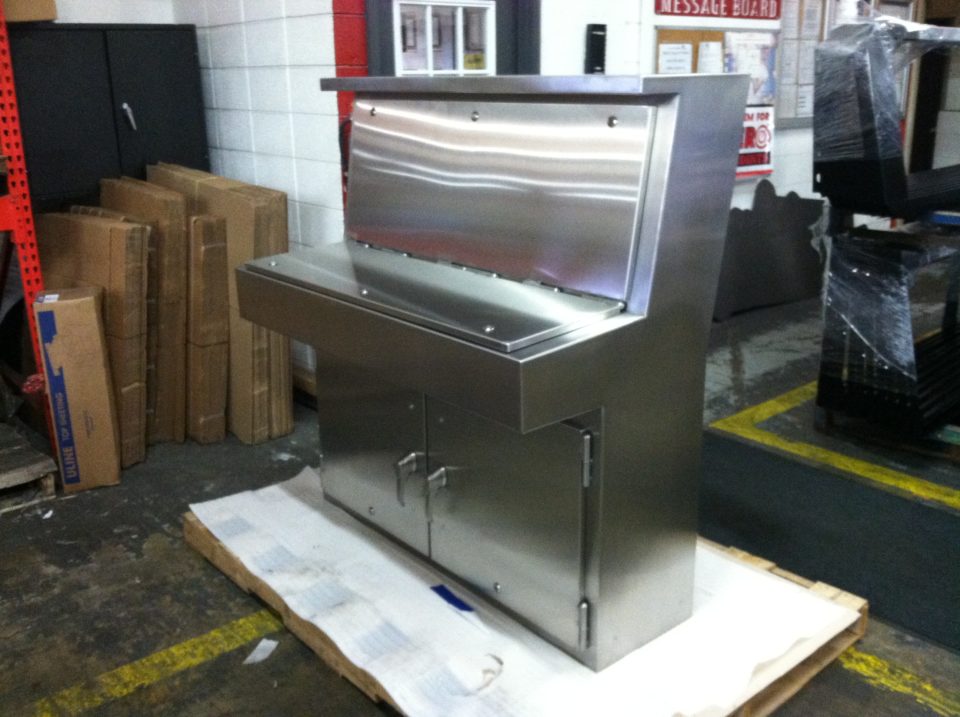 The Jor-Mac Company offers custom fabrication of NEMA Enclosures and Cabinets. We work directly with you on the prototype design, engineering and manufacturing of your enclosure or cabinet to meet your company's specifications. We are your resource for enclosure proto-typing, reverse engineering and production manufacturing. We have more than 50 years of manufacturing experience working with a variety of industries including: power distribution, power generation, industrial controls, motor controls, computer and general electronics. Additionally, we produce enclosures of all sizes, utilizing carbon steel, aluminum, stainless steel and galvanized materials.
Jor-Mac is certified to meet the following standards:
UL 508A, Standard for Construction of Industrial Control Panels
ANSI/UL 1332, Standard for Safety of Organic Coatings for Steel Enclosures for Outdoor Use Electrical Equipment.
IEEE – ANSI C57.12.28 – Pad Mounted Equipment – Enclosure Integrity
IEEE – ANSI C57.12.29 – Pad Mounted Equipment Enclosure Integrity for Coastal Environments. 
QUALITY ENCLOSURES & CABINETS AT COMPETITIVE PRICES
Contact us today regarding your NEMA enclosure needs!